Reddit Inc is a website that combines the features of a social network and a forum where registered users can post links to any information they like on the Internet and discuss it. Reddit is now seeking to hire investment bankers and lawyers for an initial public offering (IPO) in New York, two people familiar with the matter said on Thursday.

Last month, Reddit was valued at $ 10 billion in a private fundraising round. By the time of the IPO at the beginning of next year, Reddit hopes that it will be valued at more than $ 15 billion, one of the sources said.

The sources warned that the timing and size of the IPO depend on market conditions, and asked not to disclose them, since the preparation is confidential. A Reddit spokesperson declined to comment.

Reddit's intention to hire consultants for its IPO was not previously reported. In a recent interview with the New York Times, chief executive Steve Huffman said that the company plans to go public, but has not decided on the time.

Background

Reddit was founded in 2005 by Huffman and entrepreneur Alexis Ohanian. It has become known for its niche discussion groups, which are inferior in popularity to other major social media platforms, such as Facebook Inc (FB.O) and Twitter Inc (TWTR. N).

However, the San Francisco-based company has shown explosive growth as a result of retail investors flocking to its bulletin boards at the beginning of the year for tips on trading GameStop Corp (GME) shares.N) and other meme promotions. Most Wall Street analysts considered meme shares to be highly overvalued.

As of October last year, there were approximately 52 million active users on Reddit every day and more than 100,000 communities, or "sub-reddits". Huffman said that earlier this year, at the height of the shopping frenzy, he acquired millions of new users, but more recent user data has not yet been published.

Reddit makes most of its money from advertising. And the company reported revenue of $ 100 million in the second quarter of this year. This is almost three times more than in the same quarter last year. If you look at some comments on Wall Street betting now, regarding this news, this headline, you will notice that many Reddit users, many Wall Street betting users say that the only reason they use Reddit is that it doesn't look like Twitter, it doesn't look like Facebook. They think Facebook is for grandfathers.

What does it mean

The Reddit forum, where users discussed everything from the assortment of goods in hypermarkets to cryptocurrency, politics and sex, unexpectedly came to the attention of the media last year, when its users began to unite and disperse the shares of companies that hedge funds were betting on falling. This revolt of private traders led to serious losses of the "bigwigs from Wall Street". For example, the online broker Robinhood needed ency financial assistance.

"Dissent is part of Reddit and the foundation of democracy," Reddit CEO Steve Huffman wrote in one of his addresses.

But entering the stock exchange may mean the end of this democracy — publicity will be followed by control by American regulators and social responsibility, says Nikita Karpov, senior investment adviser at Alfa-Bank. "Management will have to turn on a strict moderator mode and impose a taboo on half of the topics. Now they block only the branches of forums with anti-vaccinators, but after the public placement of such situations there will be much more, " he believes.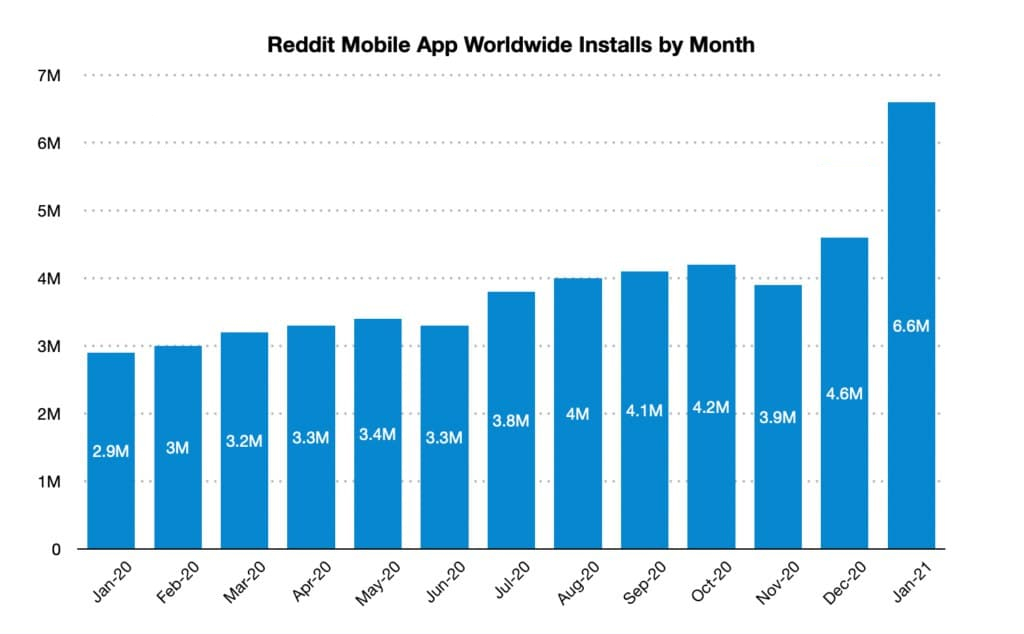 t.me/ideafactory1/222