Social proof is a psychological effect that affects one's choices. It happens unconsciously: when people feel unsure, they look to others for a behavioral model. It is estimated that efficient using of social proof can improve you as a conversationalist by 400%.

Social proof in businesses
Many restaurants limit the size of the reception area. This way, people have to wait outside making a queue. It makes passers-by think it's a worthy place as there is a bunch of people.
However, when it comes to online businesses, social proof is different. They have to generate social proof that is respective to their target audience.

B2B
Inherently, people like comparing themselves to others. Particularly, it is typical for B2B businesses. Hence, if you want to get social B2B proof, display the logos of companies you corporate with. This tells people that other businesses trust you.

SaaS
You can either sell something to an individual or to a business, depending upon a product type you offer. One can create SaaS social proof by means of positive reviews from reliable sources. For consumer SaaS, that can be via influential bloggers who could highly speak of your product. For B2B SaaS, one should use positive ratings on websites like G2 and Capterra. Don't forget to display this on your site.

E-commerce brands
Normally such brands sell directly to an individual via advertisements. However, everyone can make ads, so you have to look for something different. One of the most effective ways to generate social proof is through an eco-friendly organic social media following on Instagram or TikTok. Users will think you have received an approval and you are trustworthy.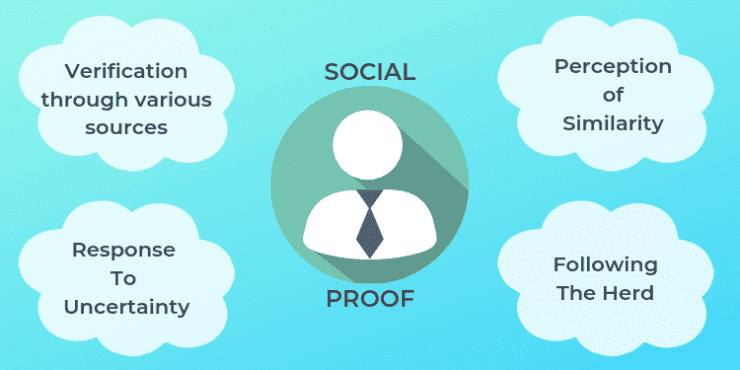 t.me/ideafactory1/292