Twitter is now ranked 4-th place most popular in the world according to SimilarWeb. This social net has turned from a mere extension of SMS functionality into the top international social network over 13 years.

Famous billionaires from the Forbes list blog on Twitter. For instance, Bill Gates, Donald Trump, and Elon Mask make twits on a regular basis. This poses the question: how did Twitter reach such success? Let us delve into its roots.

Parents

In 2004 Evan Williams, Google ex-worker, and Noah Glass, the Odeo developer, founded a podcast platform. They attracted investors and employed a team of 12 people.

In 2005 the platform was launched. However, it did not have overwhelming success. After Apple announced about podcasts implementation in iTunes, Evan and Noah had to give up the idea.

Williams, who was CEO at that point, decided that the startup had to urgently change the course. The team was divided into groups: they were in charge of designing new products. That was Dorsey's finest hour: he had been dreaming of creating a service of short texts exchange for a long time. His idea inspired the team and they built a prototype in 2006.

The first version slightly resembled nowadays' Twitter. A user could transmit their messages to friends but they had to send texts to 40404 number. This resulted in Twitter famous limit on symbols number. One SMS could keep only 160 symbols and 20 for a username.

First hype

Noah Glass came up with a new name 'Twttr'. It was changed to sound like 'Flickr'. Jack Dorsey sent the first twit: 'just setting up my twttr'. Later they changed it to 'Twitter'.

Twitter release was on July 15, 2006. Publications of popular Silicon Valley media contributed to its fame. Besides, users shared news with each other about the recent earthquake which boosted the hype as well.

In autumn 2006 Williams claimed that he had doubts about the project success. He suggested buying investors' shares in order to avoid large losses. Williams became the owner of Odeo including Twitter.

Noah Glass quitted the company supposedly due to the high ambitions. After a while Williams confirmed that never got enough credit for his early role.

Key events

In March 2007 Twitter popularity was increased thanks to SXSW Interactive festival. Additionally, they won a Web Award prize which promoted the company on the net as well.

In summer 2008 Spark Capital and Bezos Expeditions invested in Twitter more than $20 million.

In February 2009 Venture Partners and Benchmark Capital invest $35 million more. By the end of this year Twitter audience was around 18 million users.

Priority change

In summer 2017 Twitters' stocks set a record: they rose up $46,65. In doing so there was a historic high of audience volume in spring 2018 - 336 million users per month.

Donald Trump made a great contribution to Twitter's glory. He use it as a main platform for communication and made a bunch of provocative twits.
In February 2018 Twitter first reported its income - they finished 4-th quarter earning $91 million.

However, in August 2018 Twitter was exposed to decline in users number. The company published their annual income - $1,2 billion and explained that users decrease resulted from mass clean-up in order to maintain secure atmosphere.

Currently Twitter is concentrated on advertising profit. Dorsey asserts: "Despite all our achievements, Twitter has a great undisclosed potential".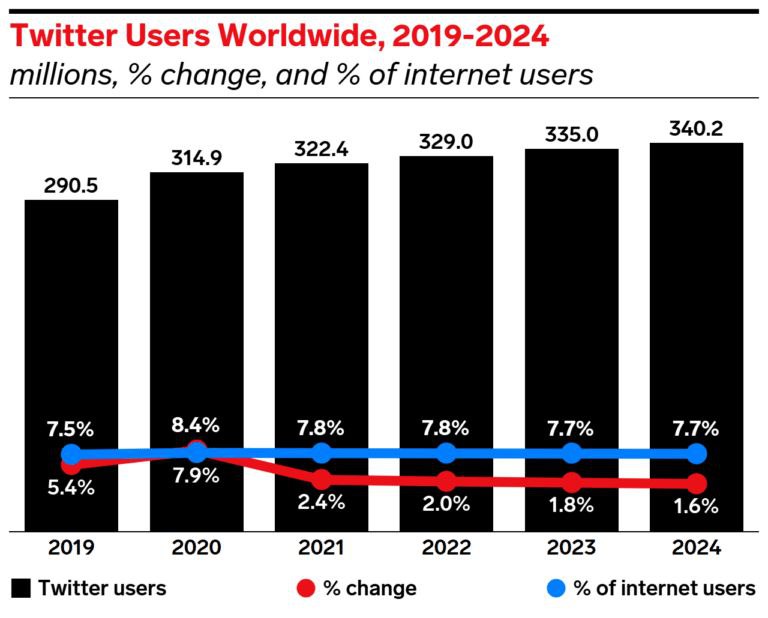 t.me/ideafactory1/189